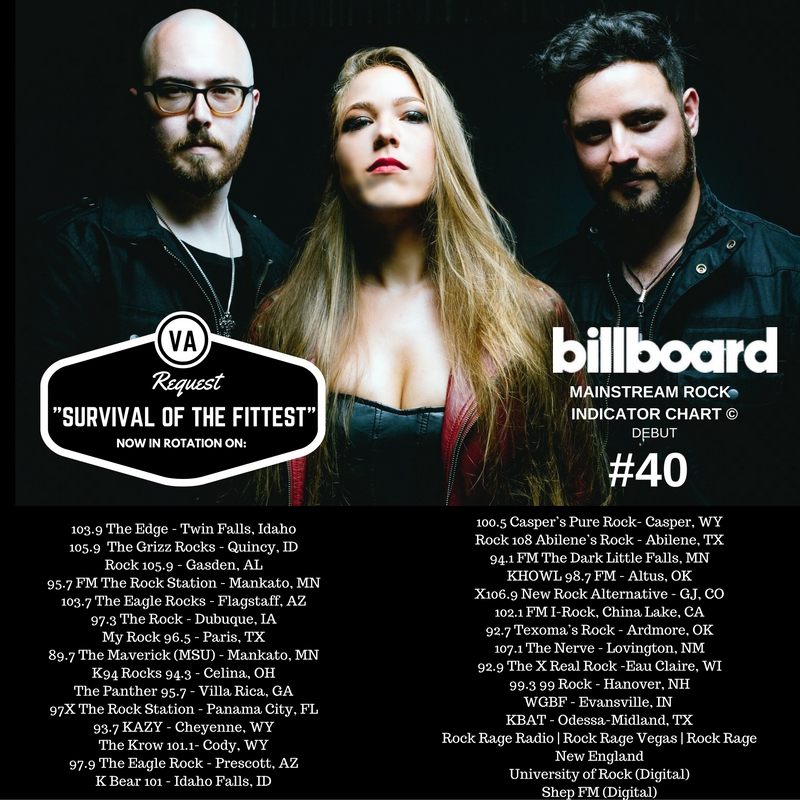 Wow! Things sure do happen fast around here in our world. Just this week, we announced that our new single, "Survival of the Fittest" had been spinning at radio. 
We are very excited and proud to announce that SOTF has reached Top 40 the very same week! Thanks to everyone at radio and all of our #VARNAFAMILY supporting & requesting..

VARNA now has consecutive, back-to-back, Billboard Mainstream Rock charting singles with "Living A Lie" and "Survival of the Fittest"! WOW!